Services

Snow Removal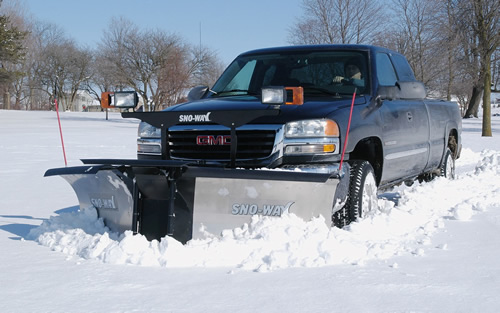 The winter months bring with them sleet and snow and while this creates a very pretty sight in the landscaping, it can become extremely challenging to get out of your home.  When there is heavy snowfall you will find that your driveways, pathways, and the rest of the landscaping is covered in a thick sheet of snow.  At times such as these, it becomes important to call snow removal professionals to handle the job for you.
If you find yourself snowed in, all you have to do is give us a call and we will be at your location within the shortest possible time.  We at Ziegler's Landscape by Design, LLC have been operating in this space for a number of years and have handled several projects for customers in and around Onalaska, La Crosse, La Crescent and West Salem.
Over the years, we have also successfully completed snow removal jobs for clients in and around Tomah, Trempealeau and Sparta. Our company has now built a strong customer base across Black River Falls, Winona as well as Arcadia. When it comes to snow removal, time is of essence and you may be in a hurry to get to work.  We have a highly skilled and expert team on call that will be deployed to your property.
Snow Removal for Residential Properties
With years of experience behind us, we know what it takes to handle every snow removal job in the best possible way. There are a number of things we focus on:
Safety is one of the first and foremost things we pay attention to. It can be very easy to bring in large snow plowing machines and remove the snow quickly. But we know that it can damage the landscape and the features on it. This is why we focus on safety.
While we do use snow blowers as well as snow shoveling equipment, we also deploy equipment   such as commercial-grade salt spreaders, quad-axle dump trucks, snow pushers, heavy-duty loaders and more.
Our personnel will also manually shovel the snow from tight or oddly-shaped spots in the landscaping.
Snow Removal Plans
We are very prompt in our response and many of our clients opt for our snow plowing contracts. As part of these contracts, we keep an eye on the weather conditions and will proactively come over to your location after heavy snowfall to clear your property of all the snow that has piled up. This work approach we adopt gives you peace of mind that you won't have to be inconvenienced for long and be cooped up in your home in the wake of a snowstorm.
When you want services that are customized to your needs at a snow removal cost that fits perfectly into your budget, you need look no further than Ziegler's Landscape by Design, LLC. Feel free to call us at this number- (608) 783-1095, and discuss your project details with our experts. You can also send us your queries via this
online form
.
Contact Us