Services

Spring & Fall Clean Up's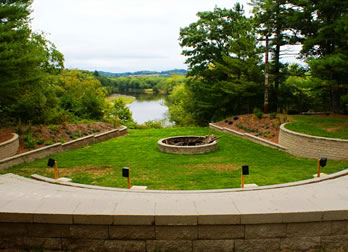 Every season has a beauty of its own; but every season also brings with it, a certain set of problems. Spring and fall are lovely seasons and you can actually see the landscaping change colour and its swathed in a number of different hues. But it's also a time when trees and plants shed trees, or there could be a lot of debris and branches lying around the yard and garden spaces.
This translates into a lot of work for homeowners who find it extremely challenging to keep their landscape clean. While this job is something you can't avoid, you can hire the services of a company like ours to handle seasonal landscape clean-ups for you. That will save you all the stress and hassle.
We at Ziegler's Landscape by Design, LLC have been operating in this space for a number of years and have handled a number of projects for customers in and around Onalaska, La Crosse, La Crescent and West Salem. Over the years, we have also successfully completed landscape cleanup jobs for clients in and around Tomah, Trempealeau and Sparta. Our company has now built a strong customer base across Black River Falls, Winona as well as Arcadia.
Landscape Maintenance Plans
Aside from the fact that the landscape looks unkempt and messy with all the leaves and debris  lying around, letting this stay in the landscape for a long time can affect the health of your plantings as well. We understand that every landscape is different and that it has many different features and elements and so it's clean-up needs would be different. This is why we provide excellent lawn and yard cleanup solutions. These plans are customized to your need and can include:
Leaf & debris removal
Pruning the broken/damaged trees and branches
Perennial cutbacks
Flower bed and lawn edging
Pruning broken and damaged shrub limbs
Pruning dead/diseased/unwanted growth on  the ornamental plants, shrubs, trees
Leaf and brush removal
Removing old and dead annuals
Other
In some instances, the clean-up services are part and parcel or a broader landscape maintenance contract and we ensure that every job is completed methodically and meticulously. In addition to the actual clean-up of landscaping, we also ensure that all the dirt, debris, dried and dead leaves and branches are carted away from the site efficiently and quickly. Our personnel are highly trained and experienced and the job will be carried out to your 100% satisfaction.
We use the latest and most advanced technology in our work and so the mowers, leaf blowers and other machines and tools are all of commercial grade. Using these ensures the work is completed quickly and efficiently. A well-maintained landscape is a pleasure to use and it adds to the beauty and value of your property as well.
When you want services that are customized to your needs at a landscape cleanup cost that fits perfectly into your budget, you need look no further than Ziegler's Landscape by Design, LLC. Feel free to call us at this number- (608) 783-1095, and discuss your project details with our experts. You can also send us your queries via this online form.
Contact Us