Services

Paving Stones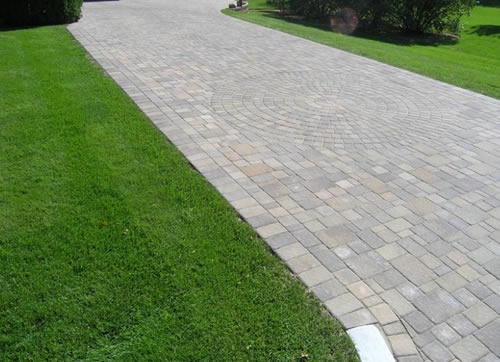 If you have large spaces in your landscape that need flooring installation, you must have conducted a certain amount of research on the different types of materials available. There are a number of outdoor flooring products to choose from and you will notice that paving stones are popularly used in residential and commercial landscapes.
We at Ziegler's Landscape by Design, LLC have been operating in this space for a number of years and have handled scores of projects for customers in and around Onalaska, La Crosse, La Crescent and West Salem. Over the years, we have also successfully completed paver installation projects for clients in and around Tomah, Trempealeau and Sparta. Our company has now built a strong customer base across Black River Falls, Winona as well as Arcadia.
Since there are so many different types of pavers on the market, it can become quite difficult for you to choose the right ones. We help our customers with all the information they need about the different varieties of paver stone available and this helps them make a better informed choice.
What Are Paving Stones?
Paving/paver stones are slightly different from standard pavers. The former are larger in size than paver units and are typically made of natural stone. These could be made of travertine, bluestone, slate, sandstone, flagstone etc. All these materials are extremely resilient and are available in a variety of colors and hues. This gives you the design flexibility to create the kind of outdoor spaces you want on your property.
Paver Stones - The Benefits
There are a number of benefits to choosing paver stones for your property:
Strength- When you are looking for any flooring material for the outdoor spaces of your home, you want them to be strong. Since these are made of natural stone, they are extremely resilient and are able to weather climatic changes well.
Durable- These paver stones are extremely long lasting and when we handle the installation, you can rest assured that they will last for a number of years without any trouble.
Low Maintenance- Natural stone pavers are easy to maintain. They only have to be pressure cleaned occasionally and we can also seal coat the surfaces to add to their longevity.
Easy To Repair- These units are very strong and don't get damaged easily. However, in case there is any severe impact and they get damaged, only the affected units have to be replaced.
Variety- As mentioned at the outset, there is a wide variety to choose from. It gives you the opportunity to create the kind of look you want on your property.
When we handle paving stone installation for you, the best materials and workmanship are used in the project and this ensures the longevity of the installation. For customized services at a paver installation cost that fits perfectly into your budget, you need look no further than Ziegler's Landscape by Design, LLC. Feel free to call us at this number- (608) 783-1095, and discuss your project details with our experts. You can also send us your queries via this
online form
.
Contact Us