Services

Landscape Maintenance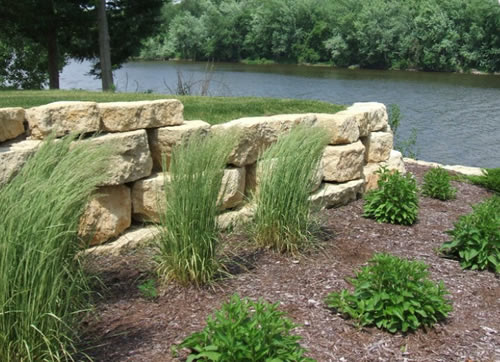 Having landscaped spaces on your property is a distinct advantage. These areas lend greenery and life to your immediate surroundings and you also get various spots to rest and entertain in. The one way to get the most of the outdoor areas of your property is to hire landscaping experts for the design and install aspects. Once these are in place, the next important thing is to ensure they are maintained well.
A landscape that has been poorly maintained will soon start to look worn and dull. The outdoor elements and regular use can impact the condition and appearance of the features in your landscape. We at Ziegler's Landscape by Design, LLC have been operating in this industry for a number of years and have handled several projects for customers in and around Onalaska, La Crosse, La Crescent and West Salem.
Over the years, we have also successfully completed landscape maintenance projects for clients in and around Tomah, Trempealeau and Sparta. Our company has now built a strong customer base across Black River Falls, Winona as well as Arcadia. We are the landscaping contractors that have the expertise, knowledge, resources and the experience to handle yard and garden maintenance jobs of any scale and  complexity,.
Landscape Maintenance Plans
Every landscape is different and has different features. This is why we are particular about designing custom landscape maintenance plans for our customers. There is a range of services included in these plans, such as:
Lawn mowing
De-weeding
Pre-emergent and post-emergent pest control
Fertilization
Aeration
Res-sodding or re-seeding
Hardscape and masonry pressure cleaning
Maintenance of outdoor lighting
Paver  clean and seal
Paver sanding
Cleaning edging and concrete  curbing and surfaces
Water feature maintenance
Maintaining and service of irrigation and drainage  installations
Other
Why Choose Us?
Since there are so many different materials, features and installations in the landscape, we focus on using cleaning products, tools, equipment and techniques that are suitable to clean and maintain those features.
We never cut corners in our work and only well-trained, licensed and skilled personnel manage all the work.
They will ensure these services are carried out with efficiency and on schedule, with the least amount of disturbance to the workings on your property.
Benefits of Landscape Maintenance
When your landscape is maintained with regularity, you will find all the areas looking beautiful and well-manicured. This also encourages you to use these open spaces more often. Well maintained spaces are cleaner which makes them safer for your kids and pets as well.
No matter which way you look at it, well maintained landscapes are a definite value-add. We ensure that the solutions we provide are right in line with your requirements and preferences. When you want services that are customized to your needs at a landscape maintenance cost that fits perfectly into your budget, you need look no further than Ziegler's Landscape by Design, LLC.
Feel free to call us at this number- (608) 783-1095, and discuss your project details with our experts. You can also send us your queries via this online form.
Contact Us