Services

Pavers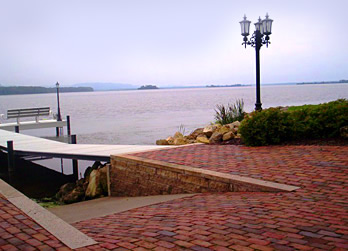 When you are planning your landscape design, you want to be sure that the company which handles the job for you will be able to give form to your vision and ideas. You also want landscape features that are low-maintenance, resilient and long lasting. Most of the outdoor spaces on your property are exposed to the elements and this means, the materials you choose have to be strong enough to weather climatic changes. This is where pavers come into the picture.
We at Ziegler's Landscape by Design, LLC are one of the most reputed companies in this space and have handled a number of projects for customers in and around Onalaska, La Crosse, La Crescent and West Salem. Over the years, we have also successfully completed paver design and installation projects for clients in and around Tomah, Trempealeau and Sparta.
Our company has now built a strong customer base across Black River Falls, Winona as well as Arcadia. While most of our customers are aware of what pavers are, as they are commonly used in many private, commercial and public outdoor spaces; they do want to know what makes these products so special.
As a company that's focused on providing outstanding services, we like to offer you with all the information you need about these materials. This will help you make a more well-informed decision about which pavers you would like to install in your landscaping.
Types of Pavers
Concrete Pavers- These are extremely resilient and long-lasting. They are available in a variety of shapes, sizes, colors, textures and styles. These strong and durable units are also available in different textures and you can also choose to get interlocking pavers. They fit into each other somewhat like the pieces of a jigsaw puzzle, this adds to the integrity of the installation. Concrete pavers are also more cost-effective than brick or natural stone pavers.
Brick Pavers- Many people wonder whether brick pavers are the right choice for them. After all, brick has a rust red color and a very rustic look. The fact is that now brick paving is available in different colors and hues. So, you can still get the strength and durability of brick, but in colors of your choice.
Natural Stone- There is something very classic about natural stone pavers and many old towns and cities across the world have stone paved streets that have lasted for centuries. This is proof of the fact that stone paving is extremely resilient and durable. While the upfront cost of this material may be higher than that of brick or concrete, it provides value in the long term.
Since there are so many different options to choose from, we help you with making the right choice based on your specific preferences, budget, maintenance requirements and the architectural styling and design of your home.
When you want services that are customized to your needs at a paver cost that fits perfectly into your budget, you need look no further than Ziegler's Landscape by Design, LLC. Feel free to call us at this number- (608) 783-1095, and discuss your project details with our experts. You can also send us your queries via this online form.
Contact Us